Christmas time is my favourite part of the year: Darkness lingering above frozen patches of grass, a comforting smell of blazing wood fires and countless tiny warm lights cutting through the black void. It's a period of time which fills me with deep gratitude and appreciation for what I've been granted. An occasion to spend time with people you love and on your hobbies.
In early December I spent an afternoon with some friends soldering
xmas trees
for our Raspberry Pis: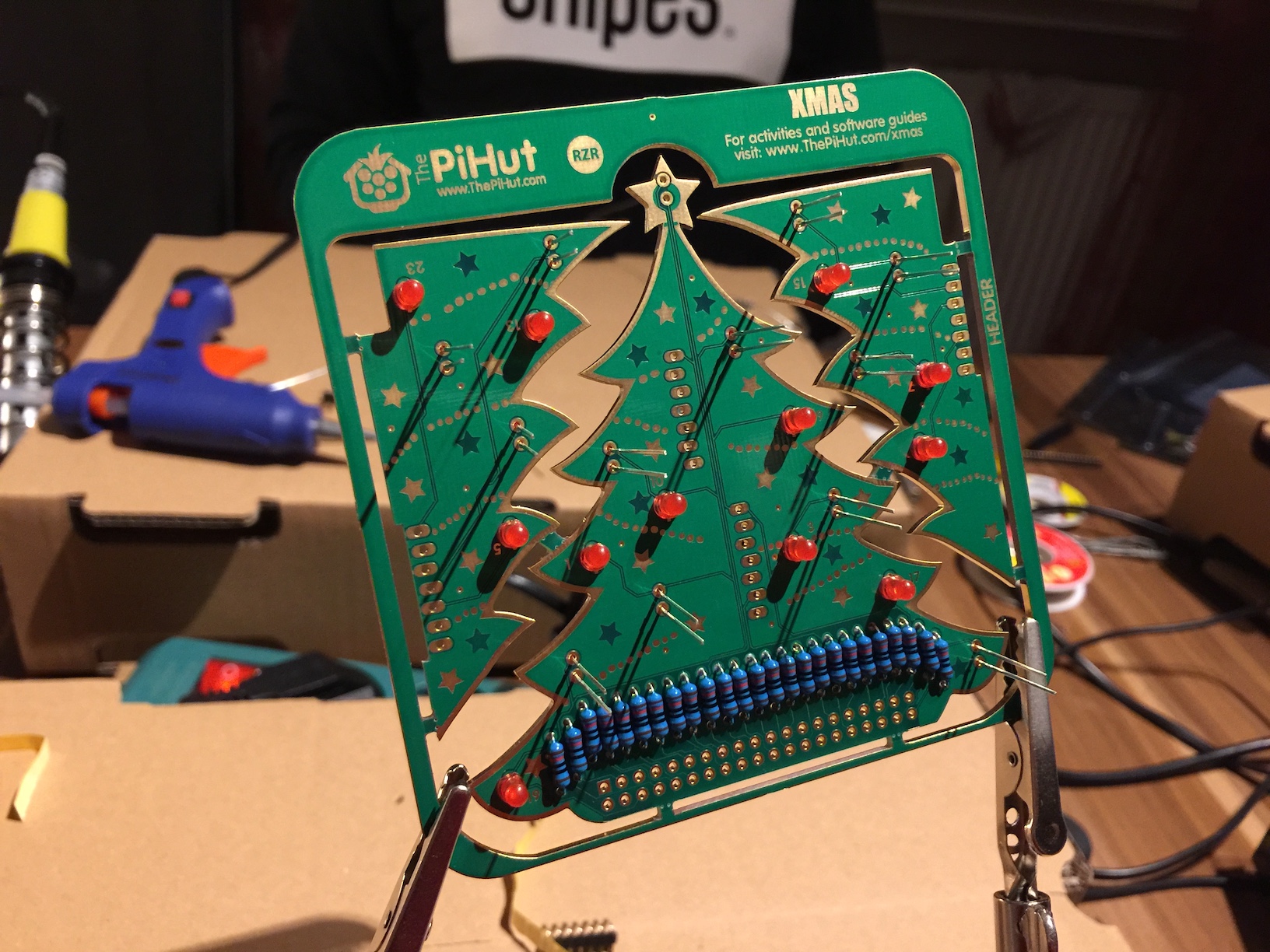 To my surprise I didn't find any nice software packages for it. So I wrote my own which you can find here:
https://github.com/beulenyoshi/pinachtsbaum
It allows you to control your tree via network, and has several build in features like an advent-calendar and ambient glow. Enjoy!